EPOS
EPOS the European Plate Observing System, is a long-term plan to facilitate integrated use of data, data products, and facilities from distributed research infrastructures for solid Earth science in Europe. Its mission is to integrate the diverse and advanced European Research Infrastructures for solid Earth science, and build on new e-science opportunities to monitor and understand the dynamic and complex solid-Earth System.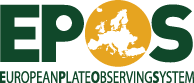 EPOS will identify existing gaps and promote implementation plans with environmental, marine and space science to help solve the grand challenges facing the Earth and its inhabitants.
EPOS website »»
ORFEUS
ORFEUS (Observatories and Research Facilities for European Seismology), founded in 1987, is the non-profit foundation that aims at coordinating and promoting digital, broadband seismology in the European-Mediterranean area. ORFEUS is funded and governed by Corporate Founders from 16 European countries forming the Board of Directors.
ORFEUS coordinated several EC funded Research Infrastructure projects, like NERIES (Network of Research Infrastructures for European Seismology) and its successor NERA (Network of European Research Infrastructures for Earthquake Risk Assessment and Mitigation). ORFEUS is one of the most advanced infrastrucures for seismology in Europe and participates in EPOS-IP (European Plate Observing System), the Implementation Phase of EPOS, to establish sustainable and harmonized Seismology Services that provide access to and interaction with seismological data, products, and tools (services) on a European level.
ORFEUS coordinates archiving of, and access to, earthquake waveform data from seismic stations in the European Mediterranean region through EIDA (European Integrated waveform Data Archive) in Europe. EIDA was founded in 2013 and currently comprises 11 nodes, including the ORFEUS Data Center (ODC). ODC is the regional data centre in Europe for networks that are not associated with another (national) EIDA node, and is hosted by the seismological division of the Royal Netherlands Meteorological Institute [ KNMI] in The Netherlands.
On an international level ORFEUS participates in the International Federation of Digital Seismograph Networks. ORFEUS operates under the auspices of the European Seismological Commission and cooperates closely with its sister organization in Europe, the European-Mediterranean Seismological Centre.
ORFEUS website »»
IPMA
The Portuguese Institute for Sea and Atmosphere, I. P. (IPMA, IP), is a public institution, part of the indirect administration of State, endowed with administrative and financial autonomy and its own assets.
The strategic guidelines and goals for IPMA, I. P., as well as the monitoring of their implementation, are articulated between members of the Government responsible for the sea and science.
IPMA has responsibilities at national territory level in the areas of the sea and atmosphere. Focusing its research efforts on projects that accrue to direct applications for use in operating activities, pursuing continuous improvement in the information made available to its users whether for commercial use or public service and in particular directed to the safeguard of people and property.
ISEL
The Instituto Superior de Engenharia de Lisboa (ISEL) is one of the oldest Portuguese Engineering Schools, tracing back to the Instituto Industrial de Lisboa established in 1852, by a Decree of D. Maria II of Portugal. ISEL is a prestigious institution of higher education aiming at advancing knowledge and excellence in engineering education. It provides an exceptional experience to students pursue their careers in science and technology. ISEL has attained a leading role in scientific and technical training and research in Portugal. It has been involved in a number of national and international research projects, creating development opportunities, providing qualified human resources and promoting excellence in research and education. ISEL carries out both fundamental and applied research, the latter with strong connections to major companies such as PETROGAL, GRACE Catalysts Technologies, CIARGA, BRISA, SIBS, OGMA, VODAFONE, HIKMA, TAP and others. Scientific and technical collaborations with public sector institutions such as Lisbon City Council, ANACOM, EDP, the Air Force Academy and others, are also a very strong characteristic of ISEL.
FCUL/IDL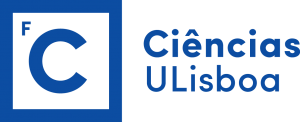 The Faculty of Sciences, at the University of Lisbon (FCUL), is the basis of a large community of students and researchers, involved in multidisciplinary scientific and technological research. Instituto Dom Luiz (IDL) is an inter-institutional research center based at FCUL that focuses on quantitative Earth Science research, combining analytical studies, data analysis, observational activities and modelling, relevant for Atmospheric, Ocean and Solid Earth processes. As an integrated Earth System Science institute, IDL supports cross-discipline interactions, most relevant for the understanding of Earth processes driven by the interaction of different Earth components.

FCUL website »»
C4G
The Collaboratory for Geosciences (C4G) is a distributed research infrastructure (RI) that promotes the networking of researchers and the sharing of equipment, data, collections and tools in Solid Earth Sciences (SES).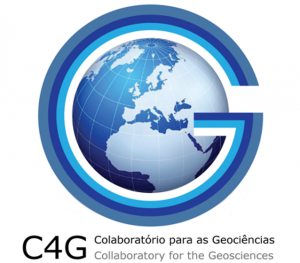 C4G comprises the disciplines of geology, hydrogeology, geochemistry, geodesy, geophysics, geomechanics and geomathematics, and provides services in the transversal areas of georesources, natural hazards and the environment, for the Portuguese territory, onshore and offshore. C4G integrates a very comprehensive but scattered range of human and material resources, boosting their value to the research community, to industry and to the Society at large.
C4G will join its European counterparts in the ESFRI project European Plate Observing System (EPOS), promoting Portugal as a service provider in the international research arena.